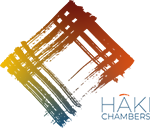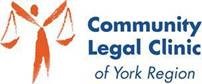 Joint Statement Regarding Encampment Ruling in The Regional Municipality of Waterloo v. Persons Unknown et al.
February 1, 2023
Last Friday, the Ontario Superior Court of Justice released its long-awaited decision on the Region of Waterloo's Application to remove individuals from a homeless encampment. The Court held that the Region could not remove people from the encampment without violating their right to "life, liberty and security of the person" guaranteed by the Charter of Rights and Freedoms.
The Superior Court made the following factual findings:
There are not enough shelter spaces to accommodate the Region's homeless population.
Shelter spaces are often not accessible due to prohibitive rules, such as not allowing couples to stay together.
The forced eviction from encampments has serious impacts on the physical and mental health of individuals experiencing homelessness, ultimately creating a situation where they are even more vulnerable/at risk.
We have repeatedly raised the very same issues with the City of Hamilton and continue to do so in the Charter Application currently before the Superior Court about encampments in Hamilton. We are confident that when our case is heard, the Superior Court's judgment in the Region of Waterloo case will be followed for Hamilton.
Until the City can provide encampment residents with immediate, permanent and supportive housing, any kind of encampment eviction violates the Charter. In addition to violating the rights to life, liberty and security of the person, encampment evictions discriminate against unhoused Indigenous and racialized individuals, women, people with disabilities, the 2SLGBTQIA+ community, and families. Until the City invests in and delivers permanent, affordable housing and related supports, the Charter requires the City to permit people to use tents and other survival materials.
Instead of complying with the Charter and taking meaningful and concrete steps to respond to these longstanding concerns, the City continues to rely on By-law enforcement and eviction, and on pouring resources into fruitless litigation that could be spent on affordable housing.
Indeed, the City has just recommended hiring two additional Municipal Law Enforcement Officers, at an annual cost of $277,000.00, and two Hamilton Police Services officers at an annual cost of $268,646.00 (see agenda item 10.4). Policing continues to be a violent and inappropriate solution to the lack of affordable housing. We oppose it unequivocally.
The City's own Report arising from consultation sessions states "encampment evictions have profoundly negative impact on people's physical and mental well-being." The Superior Court reached the same conclusion. It remains to be seen whether Council will finally acknowledge these profound harms, move away from By-law enforcement, and focus on the creation of affordable housing.
The Hamilton Community Legal Clinic, Hāki Chambers Global, Ross & McBride, and the Community Legal Clinic of York Region, continue to challenge the City's discriminatory approach to encampments and unhoused residents in Court, until such time as Council takes steps to remedy the harm the City has caused to houseless residents.
For media inquiries please contact:
Sujit Choudhry: (416) 436-3679, (917) 683-1380
Sharon Crowe: (437) 218-2364
Ashley Wilson: (905) 572-5833