The Hamilton Community Legal Clinic is a designated bilingual agency under the French Language Services Act of Ontario as of July 2012. As such, the clinic has the obligation to actively offer services in French in all areas of law in which it provides services. More than a legal duty, it is a mandate that the clinic has given itself, based on the idea that the promotion of access to justice also involves the defence of language rights.
The clinic has a dedicated team of professionals who ensure that services are provided in French. This team is responsible for ensuring that our clients' language rights are respected in all aspects of our work, from summary advice, to representation, to our services as commissioners of affidavits and notaries. All of our initiatives are bilingual to reflect our commitment. The team is also responsible for reporting to the French Language Services Sub-Committee of the Board of Directors on the quality of services provided.
Do not hesitate to contact us and ask for services in French!
Within Hamilton's Francophone community, the clinic has forged strong and close ties and has become a major player over the years. As such, the clinic holds the position of :
Co-chair of the Hamilton Francophone Roundtable
http://www.acfohamilton.org/interagence/en/
Member and spokesperson of the Advisory Committee for the Welcoming Francophone Communities Project for Hamilton.
https://www.reseausoutien.org/fr/le-reseau/projet-des-communautes-francophones-accueillantes
https://immigrationfrancophone.ca/en/about/welcoming-francophone-communities
Member of the network of clinics offering services in French in the Southwest region
Member of the network of clinics offering services in French in Ontario
---
---
COMPLAINT REGARDING THE PROVISION OF SERVICES IN FRENCH
 If you wish to file a complaint about the way we have provided you with these services, please proceed as follows:
Speak directly to the person who served you or contact Alexandra Oli, who is in charge of the clinic's French services team (Tel.: 905-527-4572);
Write a letter to the Executive Director, Hugh Tye;
Ask to speak to the Executive Director;
For more information, see the following documents:
HCLC-CJCH Complaint Management Policy
HCLC-CJCH The Rights of the Complainant
---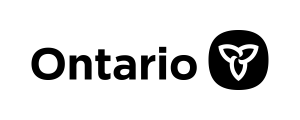 Funding provided by the Government of Ontario