On December 12, 2023, please not that our office door will close from 12:00PM until 1:30PM for a staff event.  The doors will re-open at 1:30 PM.  We are sorry for any inconvenience
Hours of operation:
Monday, Tuesday, Thursday and Friday 8:30 a.m. – noon & 1 – 4 p.m. and Wednesday 8:30 a.m. – noon
.
COVID-19:
We provide services virtually, by telephone, and in person. If you do not have a phone or internet, please call ahead to schedule a time to visit the office.
Read more about this.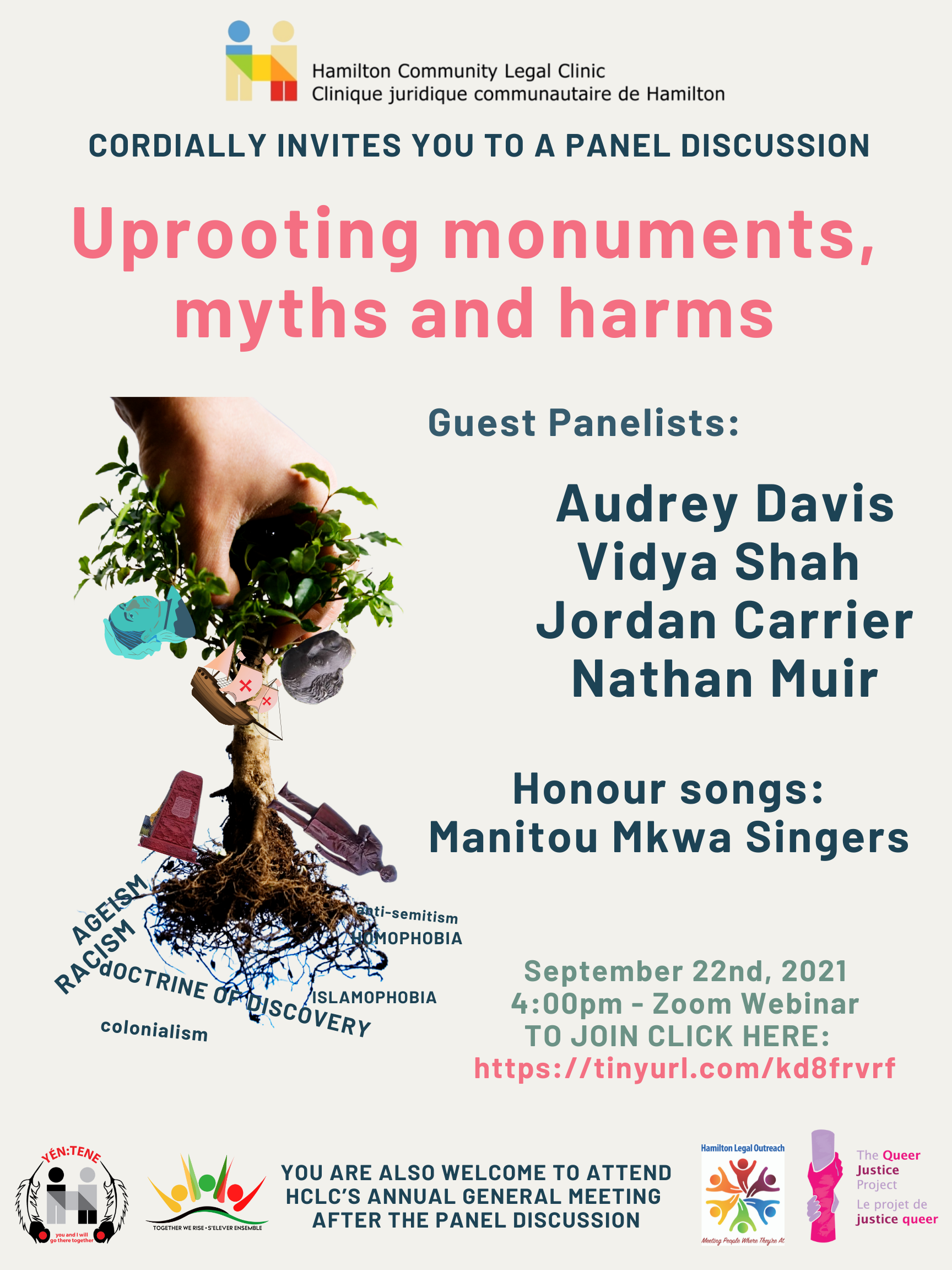 Join HCLC's AGM Community event
"Uprooting Monuments, Myths and harms"