On December 12, 2023, please not that our office door will close from 12:00PM until 1:30PM for a staff event.  The doors will re-open at 1:30 PM.  We are sorry for any inconvenience
Hours of operation:
Monday, Tuesday, Thursday and Friday 8:30 a.m. – noon & 1 – 4 p.m. and Wednesday 8:30 a.m. – noon
.
COVID-19:
We provide services virtually, by telephone, and in person. If you do not have a phone or internet, please call ahead to schedule a time to visit the office.
Read more about this.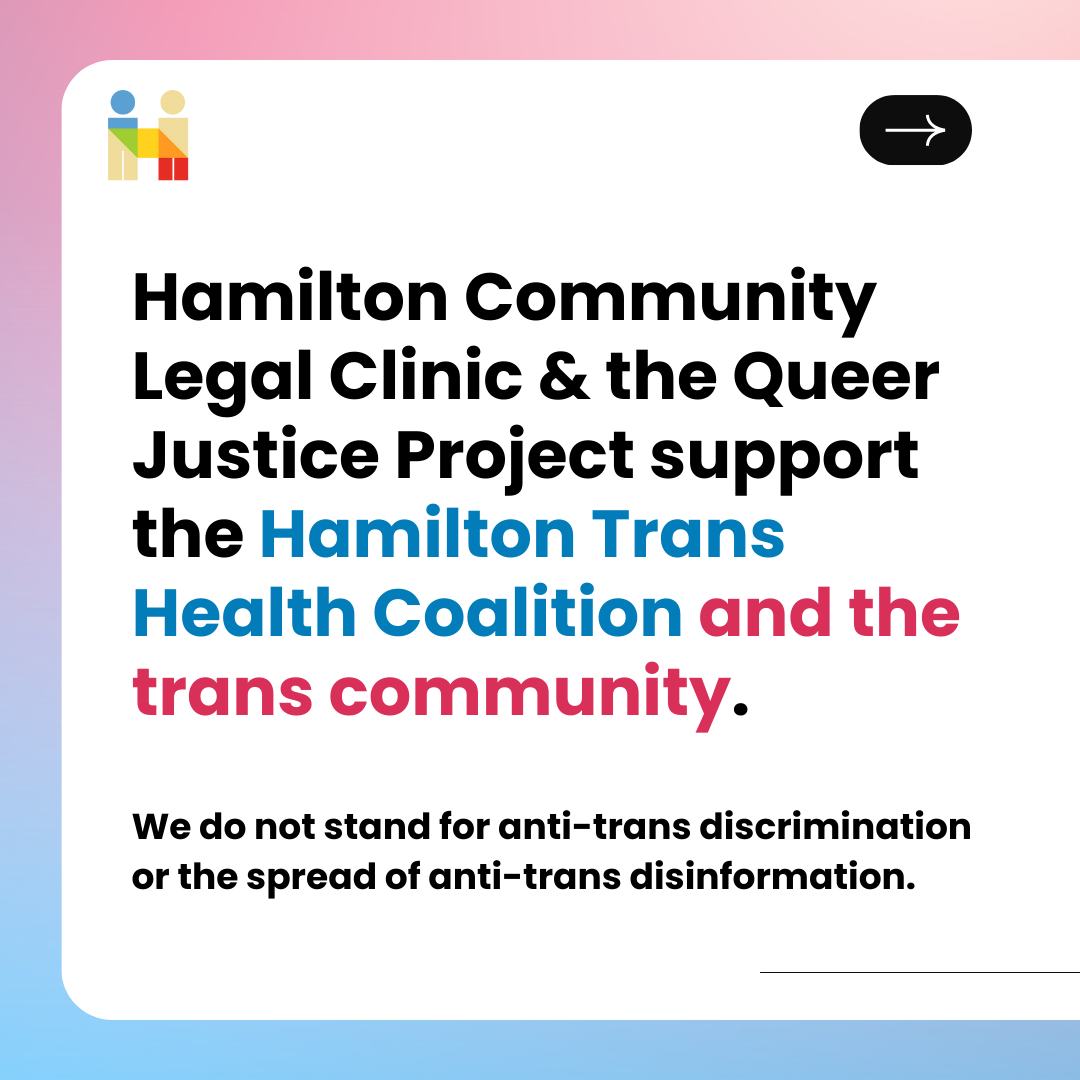 Statement in support of Hamilton's rejection of anti-trans disinformation
FOR IMMEDIATE RELEASE
Statement in support of Hamilton's rejection of anti-trans disinformation
HAMILTON, ONTARIO, August 28, 2023 – We endorse the statement made by Hamilton Trans Health Coalition in response to a recent letter published in the Hamilton Spectator on July 21st. Attacks against trans and gender-diverse people are increasing in media and public discourse, abroad and at home. Everyone can and should learn to apply critical analysis to the disinformation and tactics employed in these attacks.
Trans youth are real. They know their genders and identities. Social affirmation and medical transition, when requested, are solidly evidence-based methods of ensuring their best health outcomes.
Access to evidence-based healthcare is a matter of access to justice. To learn more about our commitment to address unmet legal needs of the LGBTQIA+ and Two Spirit communities in Hamilton please visit queerjustice.ca.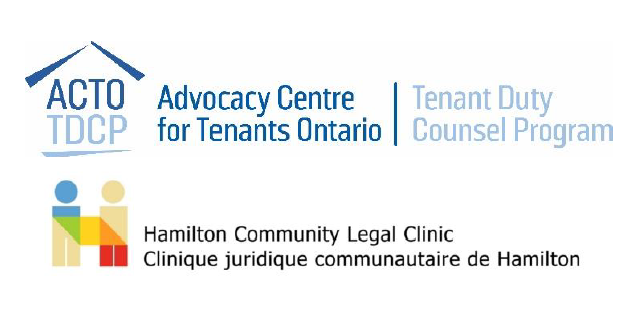 Statement from ACTO and HCLC: Response to violence in Stoney Creek
May 30th, 2023
We are deeply saddened by the tragic loss of life this past Saturday when two tenants were allegedly killed by their landlord outside their home in Stoney Creek, Ontario. We extend our sincerest condolences to their families and loved ones for their loss. We urge others to respect their privacy at this time.
It has come to our attention that, over the past few days, there were many people using this horrific tragedy for their own aims and political agendas over social media about landlord and tenant relationships. Speculating on the reasons for the tragedy without all the facts available is unacceptable and has the potential to incite further violence and we condemn it. Any such comments are reckless and harmful to the victims and their loved ones.
Everyone has the right to be safe in their home, whether they rent that home or own it. Our thoughts are with the bereaved and the wider Stoney Creek community in this difficult time.