On December 12, 2023, please not that our office door will close from 12:00PM until 1:30PM for a staff event.  The doors will re-open at 1:30 PM.  We are sorry for any inconvenience
Hours of operation:
Monday, Tuesday, Thursday and Friday 8:30 a.m. – noon & 1 – 4 p.m. and Wednesday 8:30 a.m. – noon
.
COVID-19:
We provide services virtually, by telephone, and in person. If you do not have a phone or internet, please call ahead to schedule a time to visit the office.
Read more about this.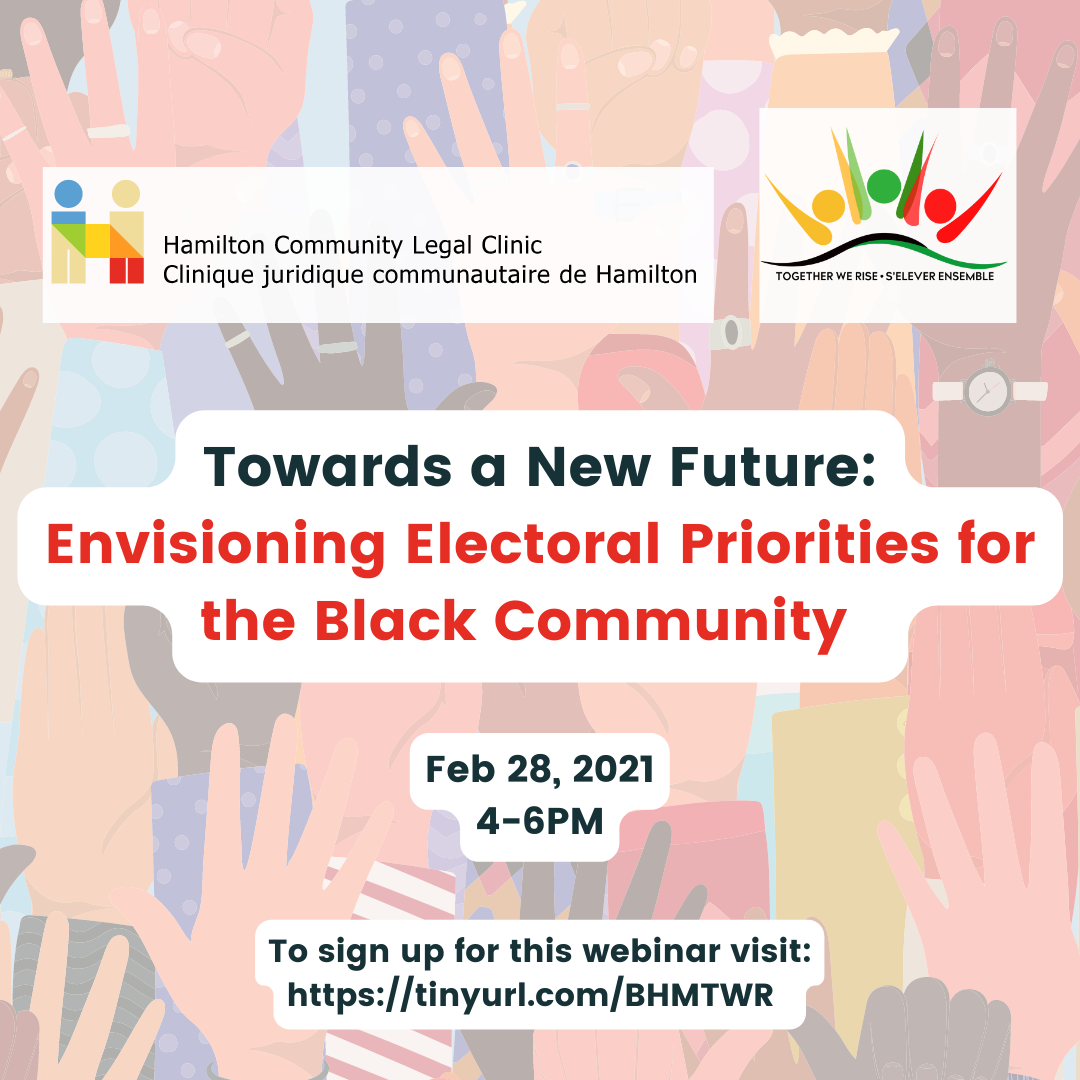 Towards A New Future: Envisioning Electoral Priorities For the Black Community
Join us on Feb 28th at 4pm for a panel discussion on the upcoming provincial and municipal elections. This is an opportunity to start envisioning electoral priorities for the Black community in Ontario and to connect issues of housing, policing, healthcare, etc to anti-Blackness.
To register for this event : https://us06web.zoom.us/webinar/register/WN_r3o6jsFySQKFLIftnv9x3g