On December 12, 2023, please not that our office door will close from 12:00PM until 1:30PM for a staff event.  The doors will re-open at 1:30 PM.  We are sorry for any inconvenience
Hours of operation:
Monday, Tuesday, Thursday and Friday 8:30 a.m. – noon & 1 – 4 p.m. and Wednesday 8:30 a.m. – noon
.
COVID-19:
We provide services virtually, by telephone, and in person. If you do not have a phone or internet, please call ahead to schedule a time to visit the office.
Read more about this.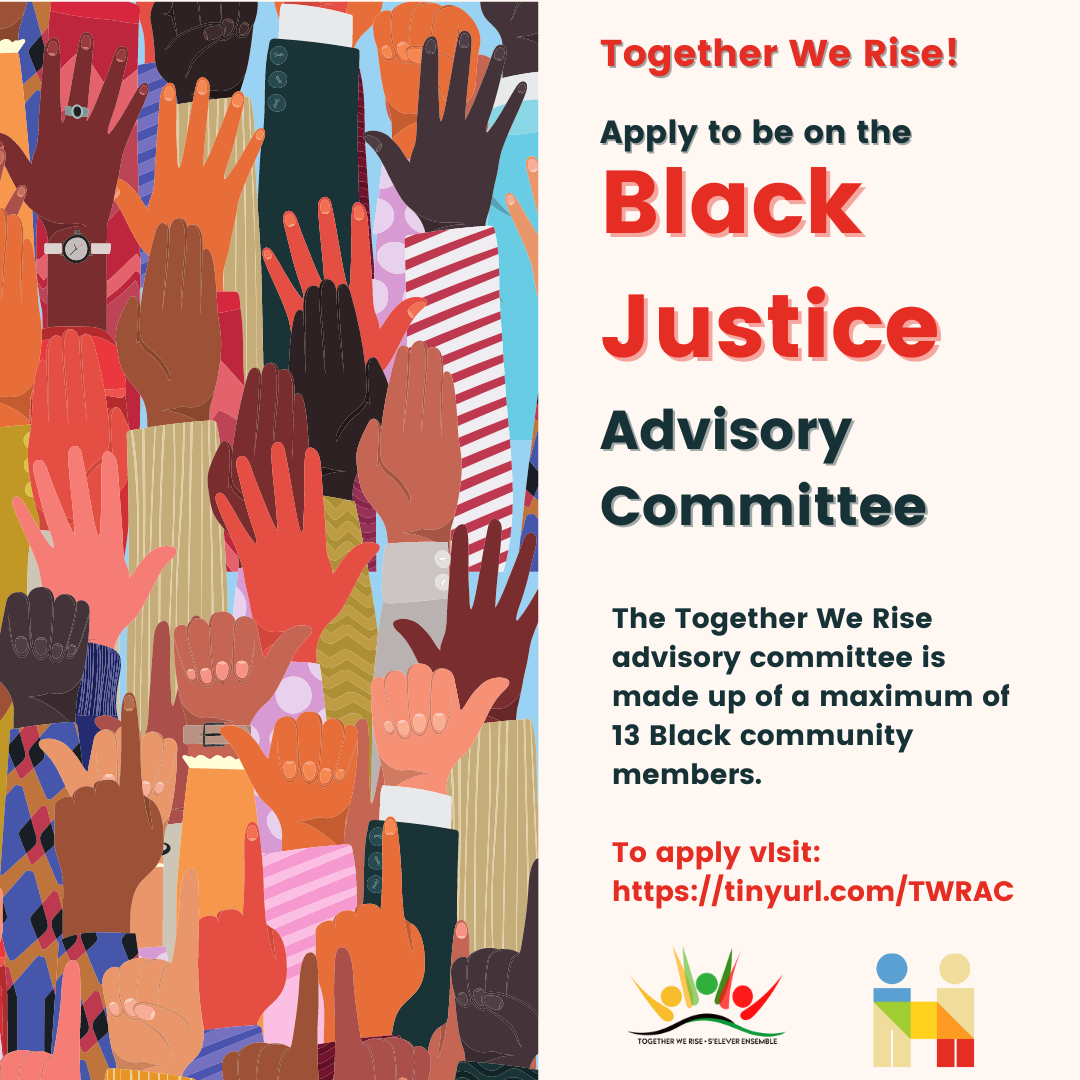 Black Justice (Together We Rise) Advisory Committee Application:
Despite human rights being protected by federal, provincial and territorial laws, racist and discriminatory stereotypes about people of African Descent permeate contemporary society and disproportionally impact the social, economic, educational, and health outcomes of Black men, women and children. Whether they are descendants of those who were enslaved or recent immigrants, people of African Descent are united by a shared, lived experience with anti-Black racism. It is within this tension that the Hamilton Community Legal Clinic launched Together We Rise!
The Together We Rise advisory committee is made up of a maximum of 12 Black community members. The advisory committee actively participates in directing and creating events, facilitates long term visioning and meets regularly. The advisory committee works with the Black Justice Coordinator to realize a more just and equitable environment for Black Hamiltonians. We encourage youth (ages 15-29), self-identified Black elders (age 55 and up) and all Black community members from different walks of life to join this committee. 
To read more about Together We Rise: https://hamiltonjustice.ca/en/community-justice/black-justice/