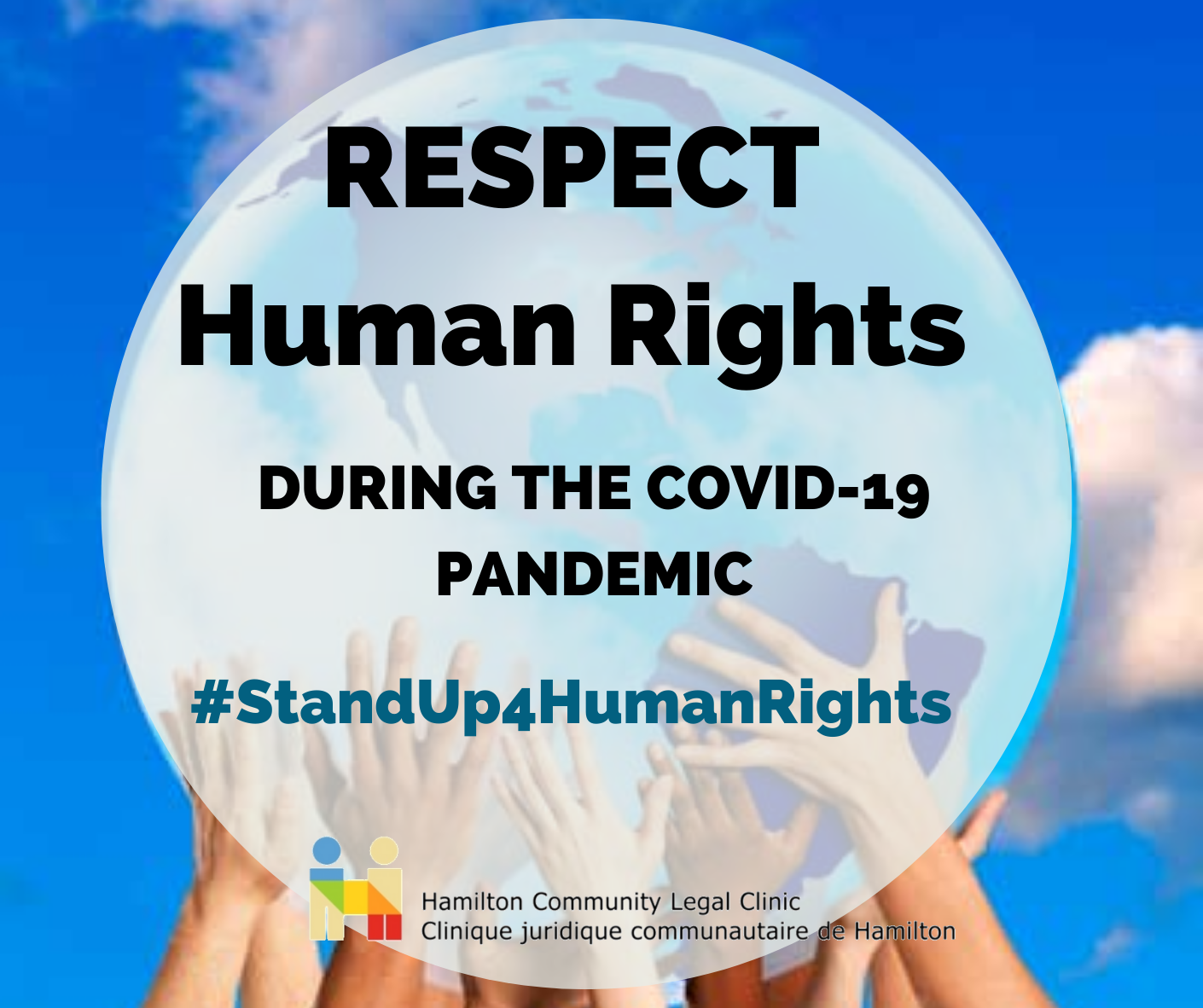 Statement on Human Rights and COVID-19
We ask that organizations including all levels of government ensure that vulnerable community members are part of the planning process to keep communities safe. It is critical that pandemic planning and the actions generated are equitable and uphold fundamental human rights. Specifically, it is essential that the City of Hamilton and the provincial government follow the principles set out in the Ontario Human Rights Commission's "Policy Statement on a human-rights approach to managing the COVID-19 pandemic" to ensure that everyone's human rights are protected. Without these considerations, low income, racialized, Black, and First Nations, Inuit and Métis communities and persons with disabilities will be disproportionately impacted. We also remind all officials that this is a crisis best addressed from a public health approach.
The Province continues to stress the importance of staying at home. It is imperative to recognize that not everyone has a home to go to. Individuals, especially those who are homeless, must not be penalized because of their economic circumstances. We are urging the City to immediately divert all available resources to existing efforts in securing facilities like stadiums, hotels, and dorms so that people can participate in the collective goal to slow transmission. This is the most effective and just way to flatten the curve and we call on all levels of government and private/public sector partners to come together to make it happen.